Finn-Savotta designs and manufactures high quality functional equipment for demanding professional and recreational use in extreme environments. With a focus on personal load carrying equipment and sustainment systems our product range varies from small accessories to backpacks, various sleeping gear and special purpose tents.
Savotta operates in commercial retail, B2B and professional markets. The customers include outdoors enthusiasts, humanitarian aid groups and military and law enforcement organizations both domestically and abroad.
The sauna tents at the Sauna Heating Competition are Hiisi 4 sauna tents made by Savotta.
Relaxing Moments & Natural Wellbeing
Harvia is one of the leading companies operating in the sauna and spa market globally, as measured by revenue. Harvia's brands and product portfolio are well known in the market, and the company's comprehensive product portfolio strives to meet the needs of the international sauna and spa market of both private and professional customers. Harvia has strong experience in manufacturing sauna heaters since 1950.
Harvia promotes healing with heat – the passion is to make the relaxing and health-promoting experience of the sauna accessible to everyone. Regular sauna use reduces stress and among other things the risk of cardiovascular disease and memory disorders. Sauna use improves blood circulation, our immune system, sleep quality, and relaxes both body and mind.
The stoves at the Sauna Heating competition are Harvia M3 stoves made by Harvia.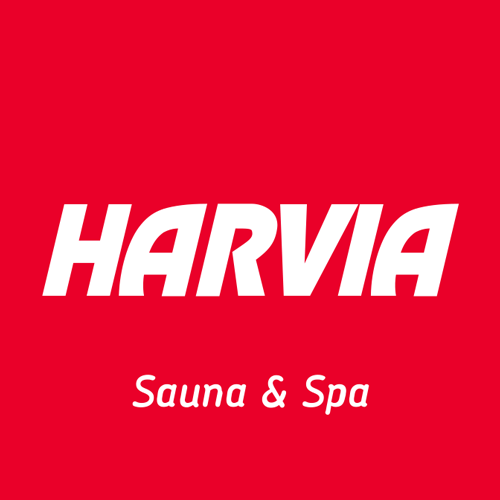 At lakeland Varjola you have an opportunity to experience many activities, for example rafting and river adventures, football, paintball, wine tasting and much more. At the country bistro you will find delicious menu and lovely delicacies at the café. There are also quality accommodations close to nature where you can enjoy delicious countryside breakfast in a barn restaurant.
Enjoy the warmth of Finnish sauna, infrared sauna and steam sauna at our spa area. Book a private Panorama sauna with a view to spa, own cabinet and dressing room for maximum of 10 persons.
Our sauna cabinets in the hotel building are suitable for a fun evening with friends or relaxed meeting. Both saunas have an adjoining meeting room with a fireplace, dressing room and balcony with a great view over lake Peurunka.
Peurunka's inviting Lakeside sauna is located on the shore of lake Peurunka. Lakeside sauna has also a comfortable room with a fireplace for 10 – 25 persons. Enjoy the warmth of the evening sun on the terrace.
You can also book a traditional smoke sauna with us. It takes hours to warm the smoke sauna but the gentle warmth of the sauna makes it worth waiting. Lakeside sauna is next to the smoke sauna and always included in the reservation.
Peurunka also delivers delicious servings to rental saunas. At spa you can order servings from the pool bar.
Are is a Finnish family-owned company with more than 100 years' experience in technical building services. Are provides solutions and services for the full life cycle of properties, from the initial construction phase and maintenance to modernisation and renovation. Are works in close cooperation with their customers to find the best solutions, regardless of whether the project comprises an office, shopping centre, hotel, hospital or an industrial plant. Are focuses on smart building technology to ensure energy-efficient facilities for their customers and comfortable indoor conditions for the end users – all implemented in a cost-effective manner.
Sauna Region of the World
The Jyväskylä Region, Sauna Region of the World in Lakeland, Finland has some of the most spectacular places to dive into the Finnish sauna culture. From here, you can find some of the most unique destinations where sauna traditions are preserved from generation to generation, giving an opportunity to experience an authentic Finnish sauna. In Jyväskylä region the options of different type of saunas and sauna experiences are endless. The region is also the heart of the Finnish sauna industry.
Photo: Julia Kivelä / Visit Jyväskylä Region

Breathtaking lakeland nature and four national parks. Urban culture and thousands of events. The most Alvar Aalto architecture in the world, magnificent UNESCO World Heritage Sites, and the saunas of the Sauna Region of the World.
Pohjolan Matka is a travel service company of all-round services operating in almost 25 localities across Finland. The main business of Pohjolan Matka comprises bus and travel agency services, employing over 400 travel professionals.
The sauna bus has been in SaunaPark in previous years. You can book the sauna bus for your own use by calling +358 201 303 329 or sending an email to tilausajot@pohjolanmatka.fi.
Nystad Sauna Company started from a dream to create something new and beautiful inspired by Finnish nature and sauna. Together Nystad Sauna Company wants to spread the feeling of Finnish summer nature to wellness enthusiasts all over the world and all year round.
Nystad Sauna Company's products are SAUNA SCENTS and FOREST BATHS: 100 % natural Finnish ground birch leaves and herbs in biodegradable sachets for infusion. They're as ecological and easy to use in your sauna and bath bowl as tea bags. Their forest bath sachets also contain pure unraffinated mineral rich Alpine salt from Germany. 
The sauna scents and forest baths at the SaunaPark are made by Nystad Sauna Company. 
Saunapolku at Revontuli near Iso-Virmas lake offers relaxing sauna experiences in three different saunas. Saunapolku's heart is a traditional Savusauna that offers soft and smoky warmth to a bigger group. In modern Loitsusauna you can treat yourself with different sauna treatments. Steamy tent-sauna is favorite sauna for many visitors. It has soft heat where you can do some relaxing stretching. In addition, Saunapolku has two hot tubs where you can enjoy for the lakeview in between saunas. There is also an opportunity to swim in a lake. Open night sauna events are informed at Revontuli website and on Facebook.
Photo by Julia Kivelä
Sauna master Pentti Hakala
Pentti has a huge amount of knowledge about the sauna. You can find Pentti at the Sauna Heating Competition, where he shares his knowledge and organizes some small activities for visitors.
Who is Pentti? 
Sauna Master
The World Champion of making birch whisks
The World Champion of whisking ( artistic part )
Founder of Löylynlyöjät association (1987), the chairman
Founder of Saunapapat (2020)
Member of International Smoke Sauna association 
Member of Finnish Sauna Culture
Bathed 518 different kinds of smoke saunas 
Heated over 600 times different kind of smoke saunas
Consulted smoke sauna builders over 25 years 
Guided thousands of people on how to make a proper birch whisk
SAUNATONTTU SANTTU
Join us at the Sauna Heating World Championships! Come and do the Löyly-dance with us to the Peurunka!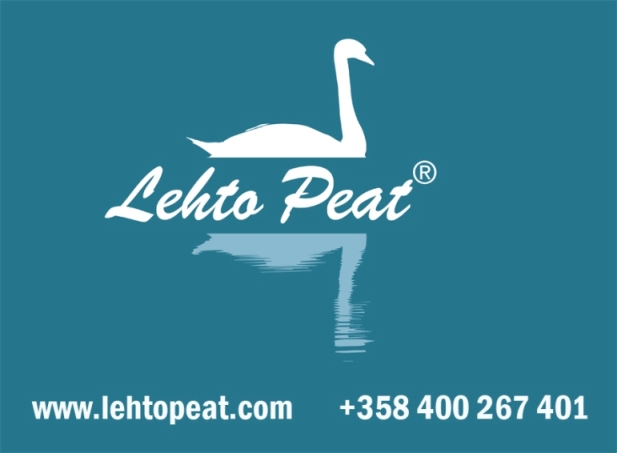 Peat Treatments
The treatment peat of Lehtosuo has been successfully used for the treatment of rashes, psoriasis, acne, scalp, leg ulcers, diaper rash, muscle aches, joint disorders, rheumatic pain, edema, circulatory disorders, menstrual pains, menopausal disorders, prostate problems, etc. The full treatment is suitable for rheumatic pain, treatment of sports injuries, and abrasions. Peat significantly boosts your metabolism, and the bioactive substances in peat condition the skin. Cold peat is used in acute inflammations and treatment of sports injuries, which soothes the
Mellis
SAUNA ARCTICA
For the entire body
Sauna Arctica – the name of this product family refers to its application: skin care products that are used when having a sauna bath. They protect the skin against excessive heat, without preventing it from breathing. Provides multiple skin care, moisturising, cleansing, and stabilising functions.
Gently peeling Sauna Creme – Cloudberry and Honey
Relaxing Sauna Creme – Peat and Honey
Rejuvenating Sauna Creme – White Peat and Honey
Smoothing Sauna Creme – Birch Bud Extract and Honey
Primeval Soothing Sauna Creme – Pine Tar and Honey
Seductive Sauna Creme – Mint Chocolate and Honey